DBR77 Robotics Sp. z o.o. is implementing a project entitled

:
"The construction of AI algorithms for managing and supporting decision-making processes in manufacturing plants."
The project is co-financed by the European Union from the European Regional Development Fund under the Operational Programme: Smart Growth 2014-2022. The project is being implemented under the National Centre for Research and Development's Fast Track program.
Project value: 7,118,178 PLN
Contribution from European Funds: 5,485,271.20 PLN
The main goal of the project is to develop an innovative and improved product – a digital twin, which will be used to optimize production and logistics processes in manufacturing plants, thus providing an innovative solution on a European scale.
The implementation of the project and the creation of a digital twin with implemented algorithms are a response to the market demand for digital solutions that support decision-making to optimize processes in enterprises. By implementing the project, DBR77 Robotics will enhance its competitiveness in the market and significantly contribute to the transformation of Polish and European companies towards Industry 4.0. This will enable these companies to compete in the dynamic global market by incorporating them into the world of modern technologies.
In this context, the key is to leverage advanced technologies such as artificial intelligence, Big Data, robotics, and IoT to improve quality, increase efficiency, and reduce production costs.
The uniqueness of the DBR77 solution

The heart of the DBR77 platform is the 3D Studio, which allows for quick and easy replication of workstations, assembly lines, or entire production facilities.

The use of the DBR77 digital twin will increase process efficiency by an estimated 20%

On the robot platform, you will find technological solutions tailored to your needs, no matter how unique they may be.
Do you have any additional questions?

Schedule a meeting!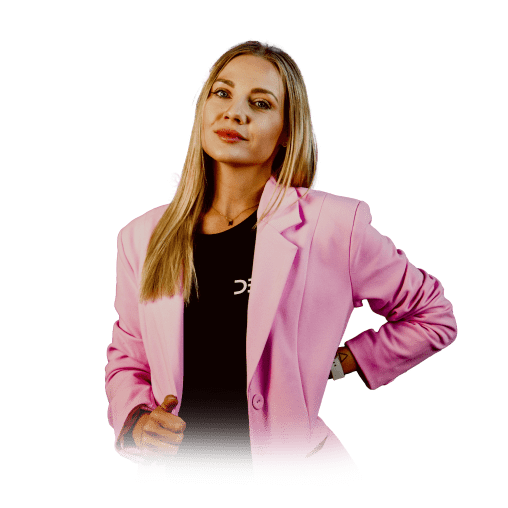 Nina Rozanska

NCBR Project Supervisor